Accelerated checkout process with one-tap / single-touch payment option
Uses Authorize.net payment gateway
Supports multi-store and multi-language
Supports 100+ currencies including zero decimal currencies
Supports Safari alone

Pre-requisites:

Authorize.Net

and Apple pay accounts are needed.

Looking for GraphQL/Hyva Compatibility? Contact us now! 
CE 2.2.x-2.4.x,EE 2.2.x-2.4.x
Screenshots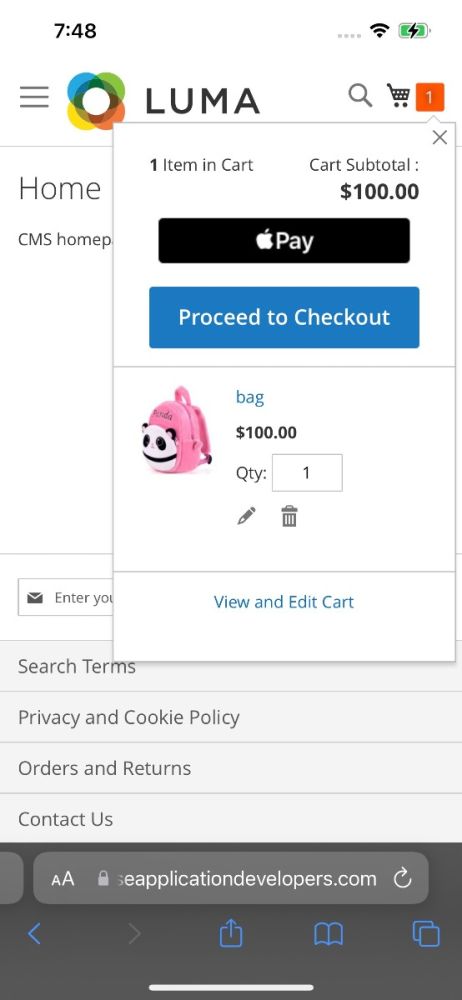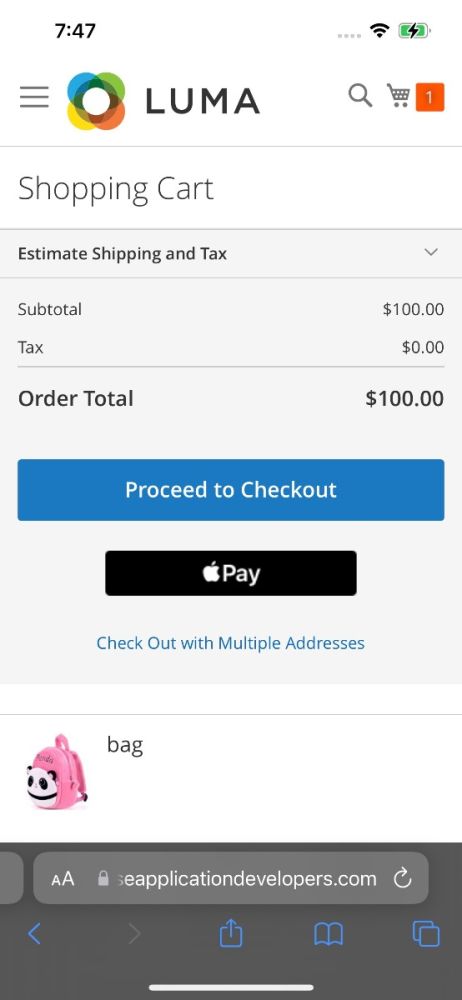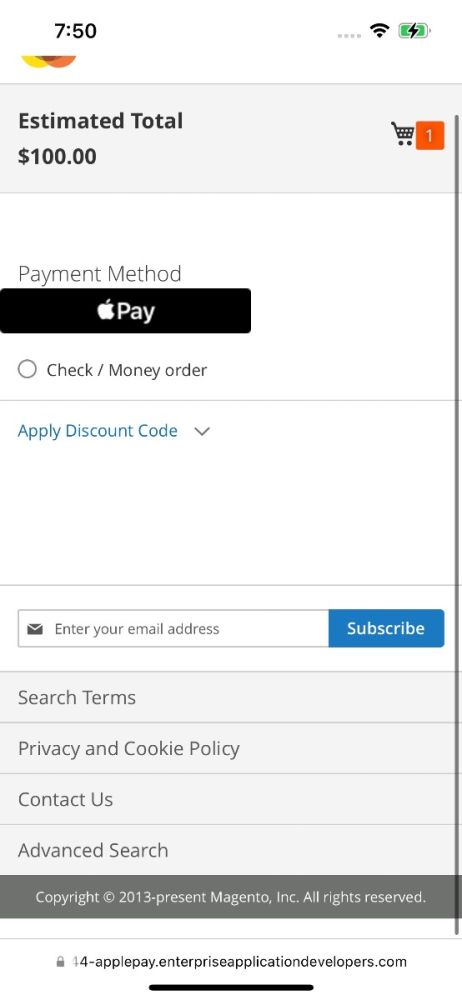 Details
Apple Pay is a payment system which enables Apple users to make seamless payments at stores, on the web, and in different applications. Apple Pay eliminates the need for customers to pointlessly enter their personal information and encourages them to go cashless. Moreover, for merchants, accepting Apple Pay is faster than accepting any other traditional credit and debit cards and other payment methods.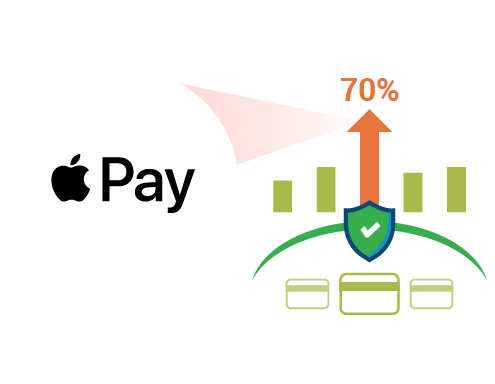 Why Use Apple Pay?
Apple Pay has gained more than 70% of the share of global card payment volume. Accepting Apple Pay is faster than accepting traditional credit and debit cards and other payment methods.
Making Secure Payments
Apple Pay helps you make secure purchases in stores, in apps, and on the web. This is because it uses a device-specific number and a unique transaction code. This is the safest payment method as the customer's card details are never stored anywhere and their purchases are private. This makes it the most secure and trusted payment wallet.
How We Use Apple Pay?
Authorize.Net is one of the simplest payment processes that accept payments anytime and anywhere. It comes with a whole package of payment security, advanced fraud detection.
We use authorize.net as the payment gateway for these extensions. Our Magento 2 Apple Pay extension enables your Magento store to offer the latest Apply Pay for web service as a payment method for your customers. In order to authorize the transaction, your customers will have to simply use Touch ID.
TouchID, Face ID or a passcode enables one-tap or single touch payment solution within apps or websites while using Safari.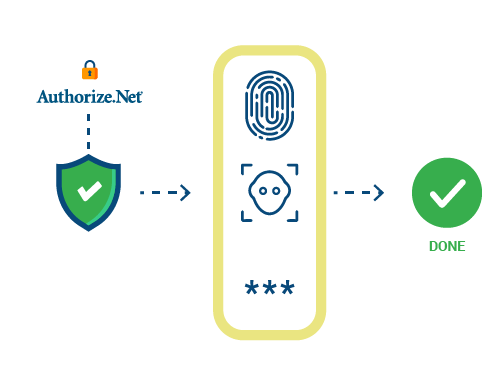 Multi-Currency Support
To allow customers across various countries to seamlessly make payments, our extension supports multiple currency payment options. This will be converted into your country's local currency at the best conversion rate.