Features:
Fast checkout for bulk orders
Search products by name
Used for simple, configurable and virtual products
Ability to quickly add multiple products.
Highly customizable themes and layout designs
CE 2.2.x-2.4.x, EE 2.2.x-2.3.x
Details
Magento 2 Quick Order extension by The Commerce Shop is an absolutely intelligent choice for store owners to help customers make quick and seamless bulk orders. The extension aims to help wholesale dealers to cut down on their shopping time as they do not have to visit the product pages each time they want to add products. For eCommerce store owners, the extension serves to drastically reduce the shopping cart abandonment and enable increased sales and customer satisfaction.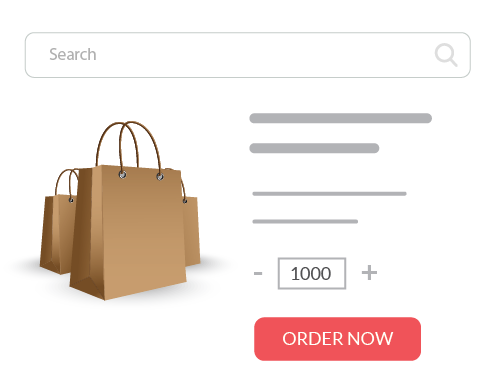 Why Quick Order extension is must-have to Magento 2 stores?
Wholesale customers form an integral part of the B2B business revenue. But several challenges like limited product search results, the need to go back and forth to the product page each time while selecting and adding products to carts can force them to abandon their cart. This is because wholesale shopping in online stores can be a bit tricky which is where Magento 2 Quick Order extension comes handy.
Our Quick Order extension comes with a comprehensive solution to deal with bulk orders. The extension helps to increase accuracy and efficiency in the bulk order placement process. The goal is to make the bulk order placement process as simple as possible.
How it Works?
The extension enables store admins to use multiple attributes like size, color, quantity and more from the drop-down menu where customers can customize each product before adding to their cart. Shoppers can add multiple products by choosing multiple SKUs and adjusting the product quantity by hitting the plus/minus buttons.
You can also delete specific products before adding them together in your cart. The extension is highly customizable which also allows store admins to change the themes like heading background color, text color and heading background button.
The wholesale customers can add their products in bulk by,
Uploading a CSV file
Traditional way of searching, selecting and adding products based on several attributes
Store admins can create, edit, or display message to notify customers who have no permission to access Quick Order page. If you're looking for a quick solution to handle your wholesale dealers and make their shopping process easy and convenient, then our Certified Magento developers highly recommend Quick Order extension. Talk to us today to know more!