Shows saved amount
Shows Price difference Amount
Indicates the applied coupons and saved amount
Language Translation Support
Applicable to both registered and guest users
Supports all types of products
CE 2.2.x-2.3.x, EE 2.2.x-2.3.x
Details
You Save is one of a kind Magento 2 extension that displays the saved price. Most often, customers find it difficult with the interaction between the cart and products on sale. By default, in standard Magento, sale prices are clearly displayed on the product page using 'Regular Price' to indicate the pre-sale price. However, once the product is added to the cart, the only price your customer will see is the final sale price.
This forces customers to leave without checking out because they don't get to see how much they have saved. If they want to, they will have to navigate back to the product page and calculate them on their own.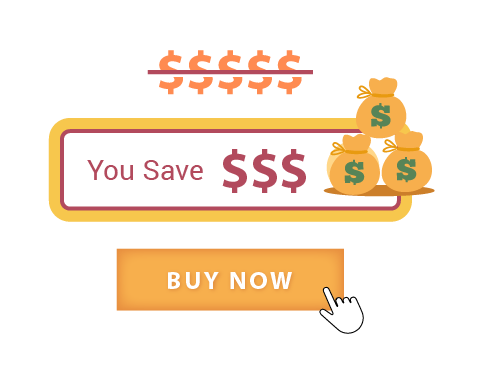 What You Save Does To Your Store?
You Save is the best product which shows you the saved price. While purchasing a product, the customer will get to know the amount saved (Total discount) in the cart page as well the checkout page.
The product detail page will display the difference between the regular price and special price. But the cart page and checkout page will display both the difference between the regular price and special price along with the coupon discount.
Customers will also be able to know the savings in their order summary. This feature is applicable to both guest and registered customers.
The extension will also consider any free items that the customer chooses along with their product.
What Makes You Save Special?
You Save is a Magento 2 plugin that is specially developed with the feature to explicitly showcase the difference between the regular price and the sale price. Using this, retailers can create more transparency and authenticity of their store. The feature works with or without the coupon code. This is because most stores will show the price difference only when the customer applies a coupon code. Our extension will work even without any coupon codes applied.